---
Part Carousel
3D Model / Tooling Concept / Manufacturing Pictures
For this project, the customer needed a solution to hold their parts in a fixture, and weld a clip onto a substrate. This proved to be a particularly difficult project because the part needed to be seam welded, which means intimate contact of the 2 mating pieces is completely necessary. The tool designed held 8 parts at a time, exceeding the customers expectation of welding 1 part at a time. I was able to design this part in 3D CAD Software, program the CNC Mill Toolpaths via CAM Software program, program the laser welding machine to automatically weld all 8 pieces using G-Code computer language interpreter for motion systems. This project was one of my favorite challenges, because I got to work on all aspects of the tooling creation, and weld development.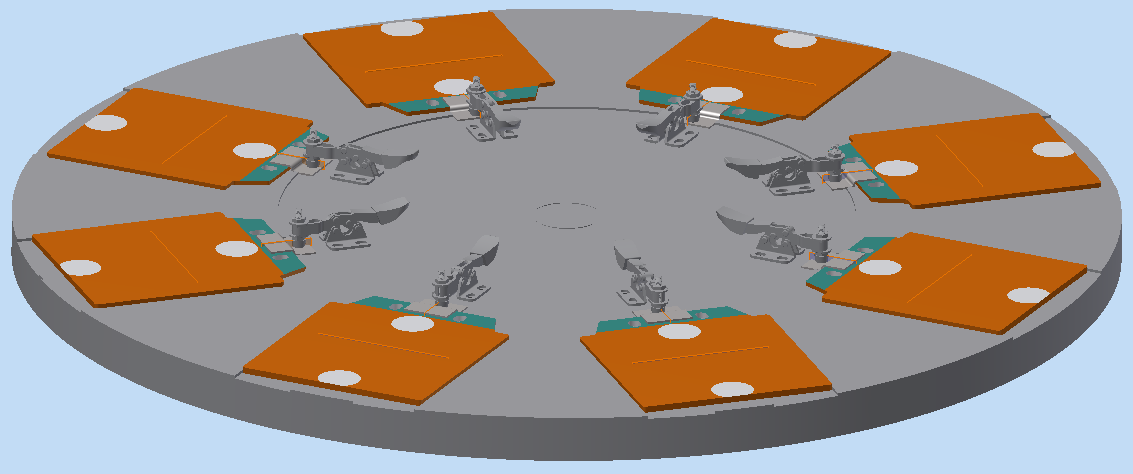 – Isometric View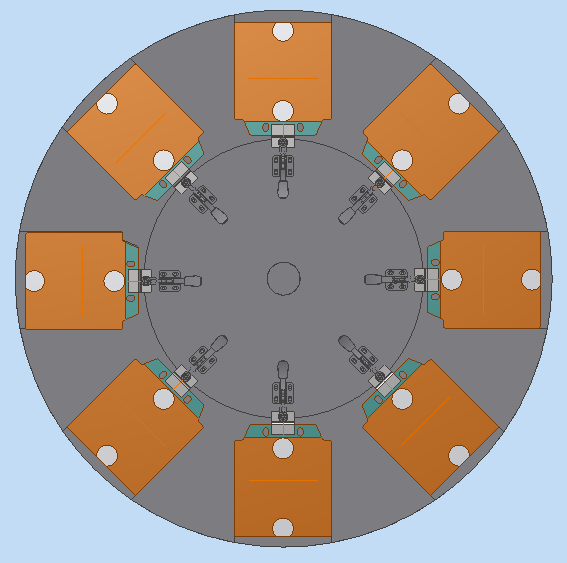 – Top View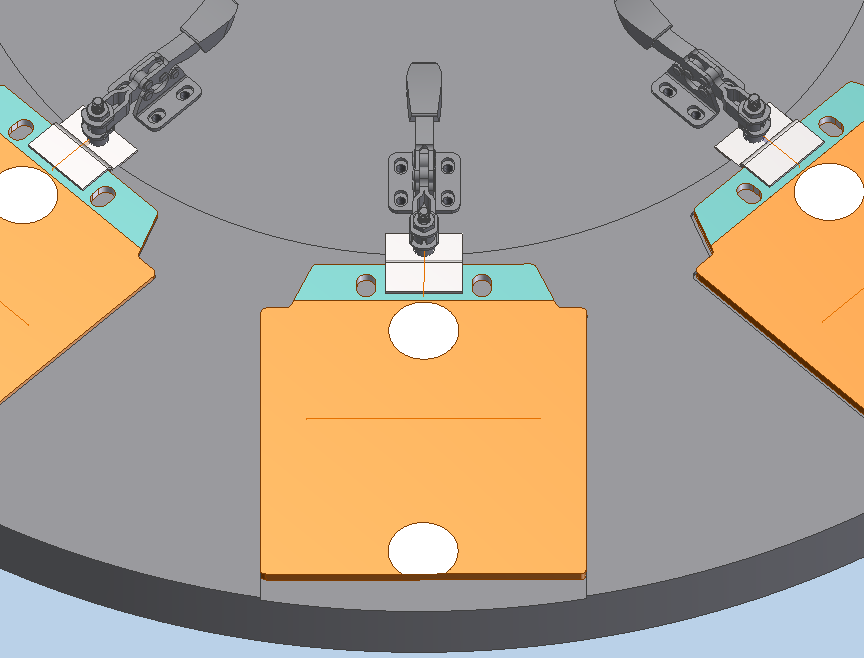 – Closeup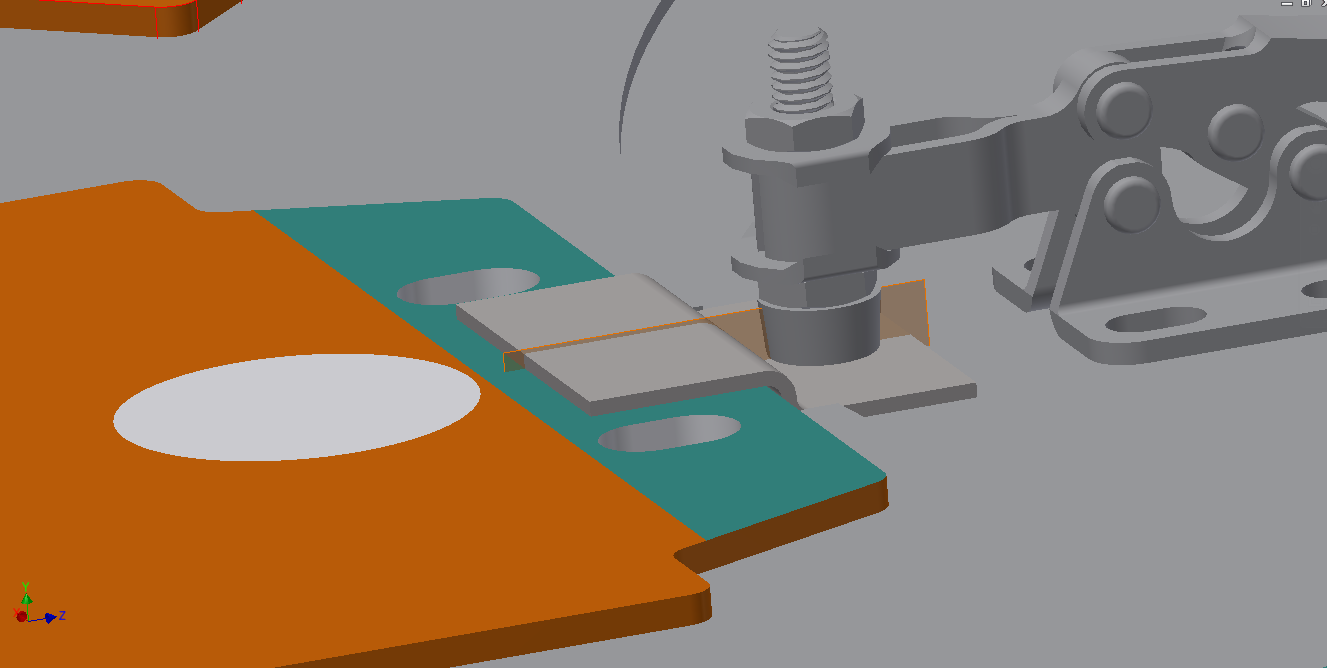 – Closeup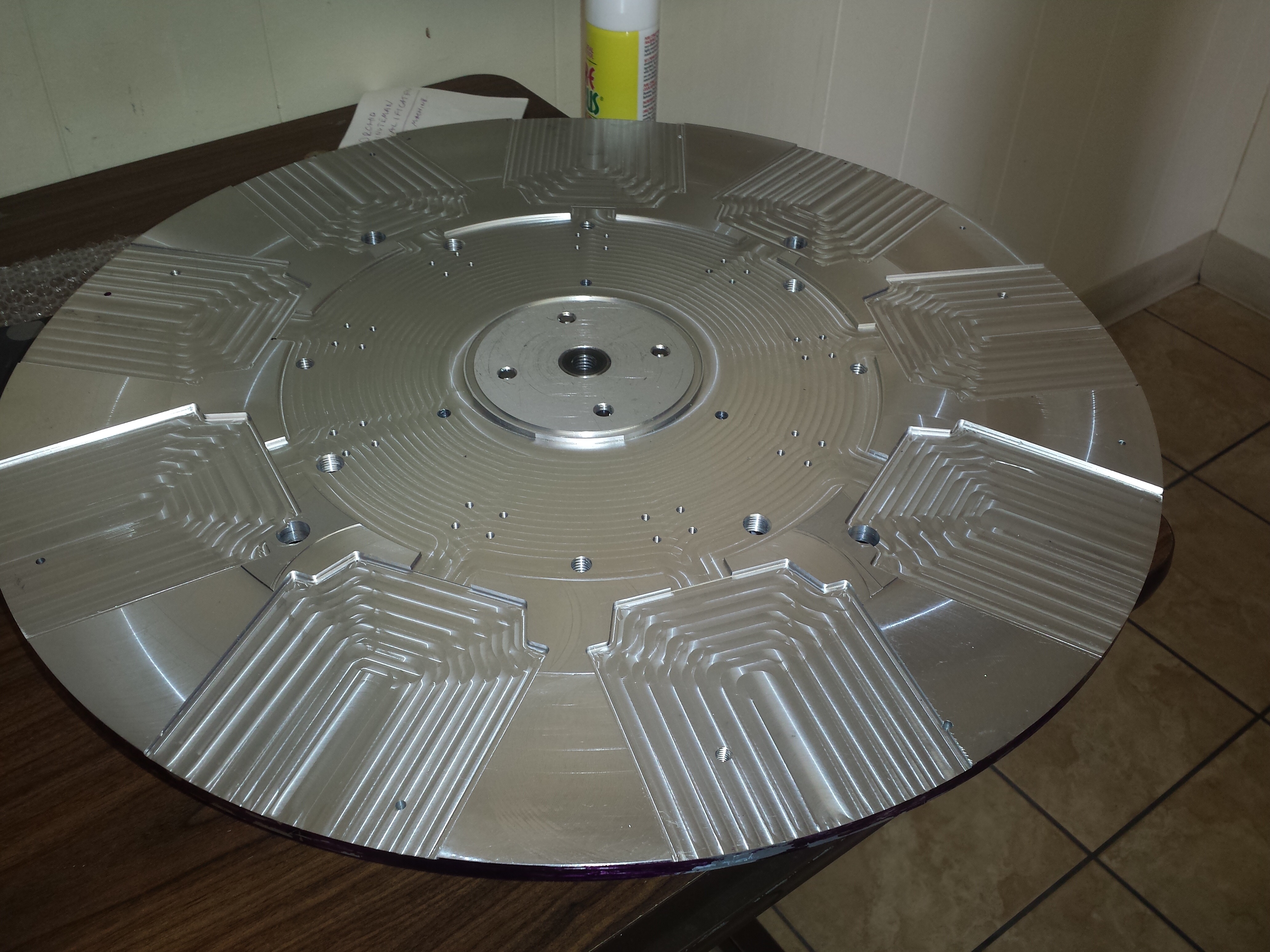 – Manufacturing Picture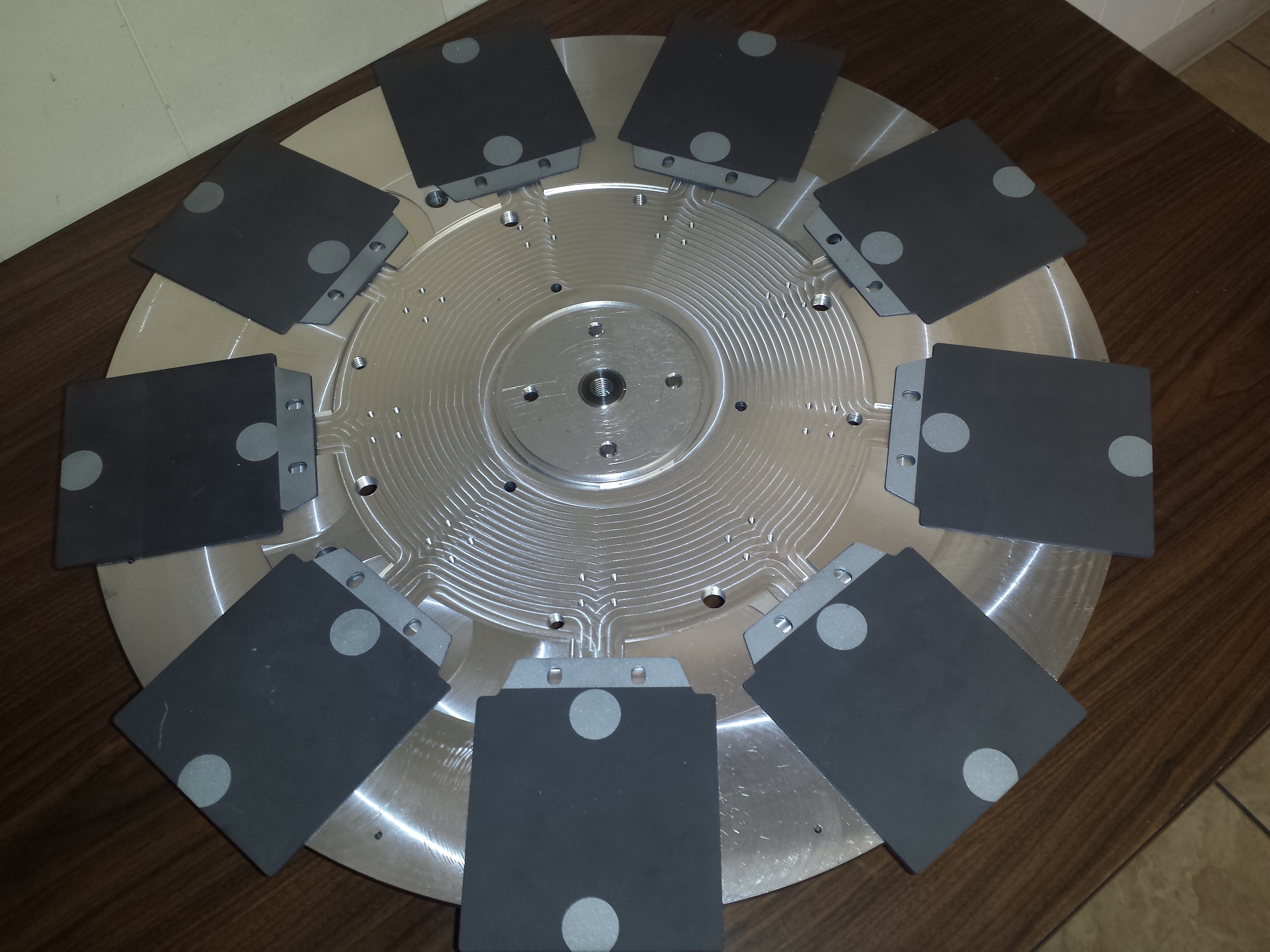 – Manufacturing Picture
– Detailed Tooling Report. Click here for the full file.
---